All in-person tickets are set on a *

pay what you can

* basis to accommodate all those who want to attend
Recruit with Pride Speakers
Head of Marketing and Community

Shannon Pritchett, former editor and community leader of SourceCon, the largest recruiting and sourcing conference in the U.S. and Europe. The sourcing, recruiting and talent acquisition space has changed immensely during the pandemic to support new organizational goals and virtual candidate and employee experiences. Shannon and Evry1 want to ensure that all professionals, rookies and veterans alike, can collaborate and prepare for these industry shifts.
Senior Talent Acquisition Sourcer

Sarah Goldberg (she/her), is a Senior Talent Acquisition Sourcer at The New York Times, where she leverages data, research, and a little bit of magic to find the right folks for the job! She lives in Chicago and is a co-organizer of Chicago Queer Tech Club. When she isn't sourcing, you can find her pampering her (very spoiled) cats, Grover and Nessie.

Mark Ellis, Jr. is an experienced HR/People professional. Mark has been in the People function for over 10 years working in a variety of industries such as education, government, tech as well as start up companies. Mark has a passion for challenging the status quo, advocating for employees and increasing accountability at all levels within an organization.
Senior Talent Acquisition Specialist

Shannon Tratnyek (they/them), is the Senior Talent Acquisition Specialist at Logiwa, a warehouse management software company based in Chicago. They started their recruiting career as a sourcer in 2017 at a tech recruiting agency and have been fascinated by the startup scene ever since. They volunteer with organizations like Out in Tech and Re:Work Chicago to help untapped talent upskill on resume writing and interview skills, and have previously spoken as a panelist for HR.com about creating more inclusive workplaces for non-binary employees.

Aaron Backman is a People Leader who builds People & Recruiting functions that scale for organizations of every shape, size, and industry. He's currently Technical Recruiting Lead at Nylas, a CPaaS that powers some Applicant Tracking Systems we all know and love and much more. Throughout his career, he's been an outspoken voice in the Recruiting & HR community who argues for reasonable, scalable, ethical practices that uplift the people we interact with and enable opportunity for those in marginalized communities.
Director on the Global Diversity,
Equity, and Inclusion

Norman Jones is an experienced Human Resources professional whose area of expertise centers on Diversity & Inclusion, Employment Brand and Talent Acquisition. Since 2007 he has been focused on ensuring that members of all diverse communities know that there is a place for them in Corporate America and he works to equip them with the tools needed to be successful. Norman currently works at JLL and serves as a Director on the Global Diversity, Equity, and Inclusion team overseeing the Business Resource Groups in the Americas.
D&I Tech Sourcer and Program Manager
Sharai is a diversity, equity, and inclusion champion in the talent acquisition space. Her work is focused on designing equitable recruiting processes and unique recruiting/sourcing initiatives to ensure that underrepresented talent has a space in corporate America. She is passionate in deconstructing the recruiting process as we know it today, advocating for excellent candidate experiences and is committed to educating job seekers.
Head of Marketing at Humanly
Name to the Most Inclusive HR Influencer List for three consecutive years. Bennett Sung serves as a HR & Recruiting Tech marketing leader. Over the past 15+ years, he's launched and developed the success of hyper-growth brands like Humanly.io, AllyO, Koru, MightyRecruiter, Jobscience, and VirtualEdge. Obsessed with pizza with a love of pop culture. And to quote one of my favorite kweens from RuPaul's Drag Race, Jaida Essence Hall, "Look over there,"...one can't miss seeing his vibrant hair color or hearing the loud voice and laughter.
Talent Acquisition Specialist at Expedia Group
Heidy Garcia (she/her), is a Talent Acquisition Specialist at Expedia Group where she focuses on the end-to-end recruiting process for the Early Careers portfolio. Her work places an emphasis on recruiting and retaining underrepresented talent. Heidy's involvement with organizations such as Out for Undergrad (O4U) and the Multicultural Advertising Intern Program (MAIP) has fueled her passion for empowering students and folks early in their careers.
What is the RWP Event?
Here

at evry1 we are bringing together our local Chicago community to celebrate and discuss diversity, inclusion and belonging during the month of June for a full day.

From personal hardships to lessons of growth and inclusion, our attendees will have an opportunity to understand how to be more inclusive and work with community members to build a brighter future together.
Why ERG Programs are Important
Educational &
Economic Driven
Engaging with talent & employees virtually

Support the Employment Justice Program
All ticket sales from the event will be donated to a local charity: Brave Space Alliance
The Evry1 Community will be working with the Brave Space Alliance and donating any proceeds of the event to their new Employment Justice Program.
9:30 am Welcome & Registration with Coffee
10:00 am Opening Remarks with Shannon Pritchett
10:15 am Sourcing Session with Sarah Goldberg
11:00 am Candidate Experience Focus with Rai Johnson
11:40 am ERG Programs with Mark Ellis
12:20 pm Recruiting While Trans: Gender Inclusivity in the Hiring Process with Shannon Tratnyek
1:00 pm Networking Lunch
1:45 pm Panel: Bringing Pride to your LGBTQ+ Staff
2:30 pm Speaker Q&A / Attendee Open Discussion
3:00 pm Brave Space Alliance Presentation
3:15 pm Refreshments & Drag Bingo!
4:15 pm Closing Remarks
The Venue:
Address: 2810 W Addison St, Chicago, IL 60618
Start Time: 9:30 AM
Phone: (312) 970-9378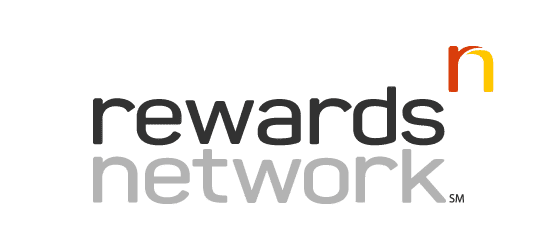 Rewards Network
partners with the world's most powerful loyalty programs to attract full-price guests to
local restaurants.
All in-person tickets are set on a *

pay what you

can

*

basis
to accommodate all those who want to attend